GRIPROYAL.COM Case Study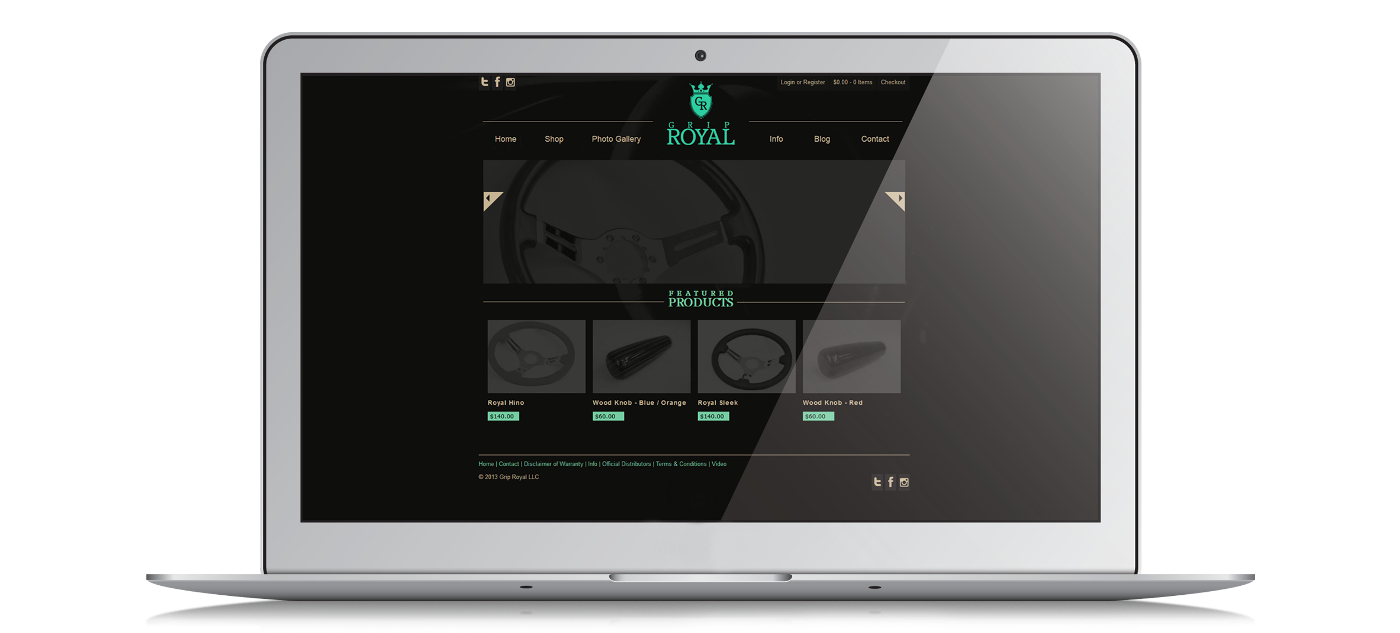 Challenge
When I first started working with Scott of Grip Royal, we both knew that a website redesign was on the near horizon. The company's old site relied on outdated technology and offered little in terms of flexibility and longevity. The main reason for Scott choosing to rebuild the website from the ground-up was so the online portion of his company, the majority of his sales, could almost run itself and he could focus on building new steering wheels.
Solution
When we started work I discussed options with Scott and what each could offer the company. We finally settled on Lemonstand for the reporting, automation of the CMS, and the ease of creating content for the website. I was able to automate sending out emails to his customers notifying them of when their order reaches each stage of the shipping process, from receiving payment to being shipped with the order number. Lemonstand also offered Grip Royal a way of creating and organizing their sales and reports, which was Scott's second biggest concern.
Results
The first time Scott and his employees signed into the back-end they immediately noticed the difference. Right when they login they are shown their sales and pending orders and orders that need their attention. Uploading new products to the store is also very easy, they only need to upload a picture, add a description with price, and extras with price. That is it!
I heard back from Scott within a few months and he was beyond satisfied with the new website. He said his sales have tripled and the automation of the system has allowed him to create new steering wheels. In less than a year he has been able to offer a handful of new steering wheels a long with an entire separate category featuring 9 different wheels.